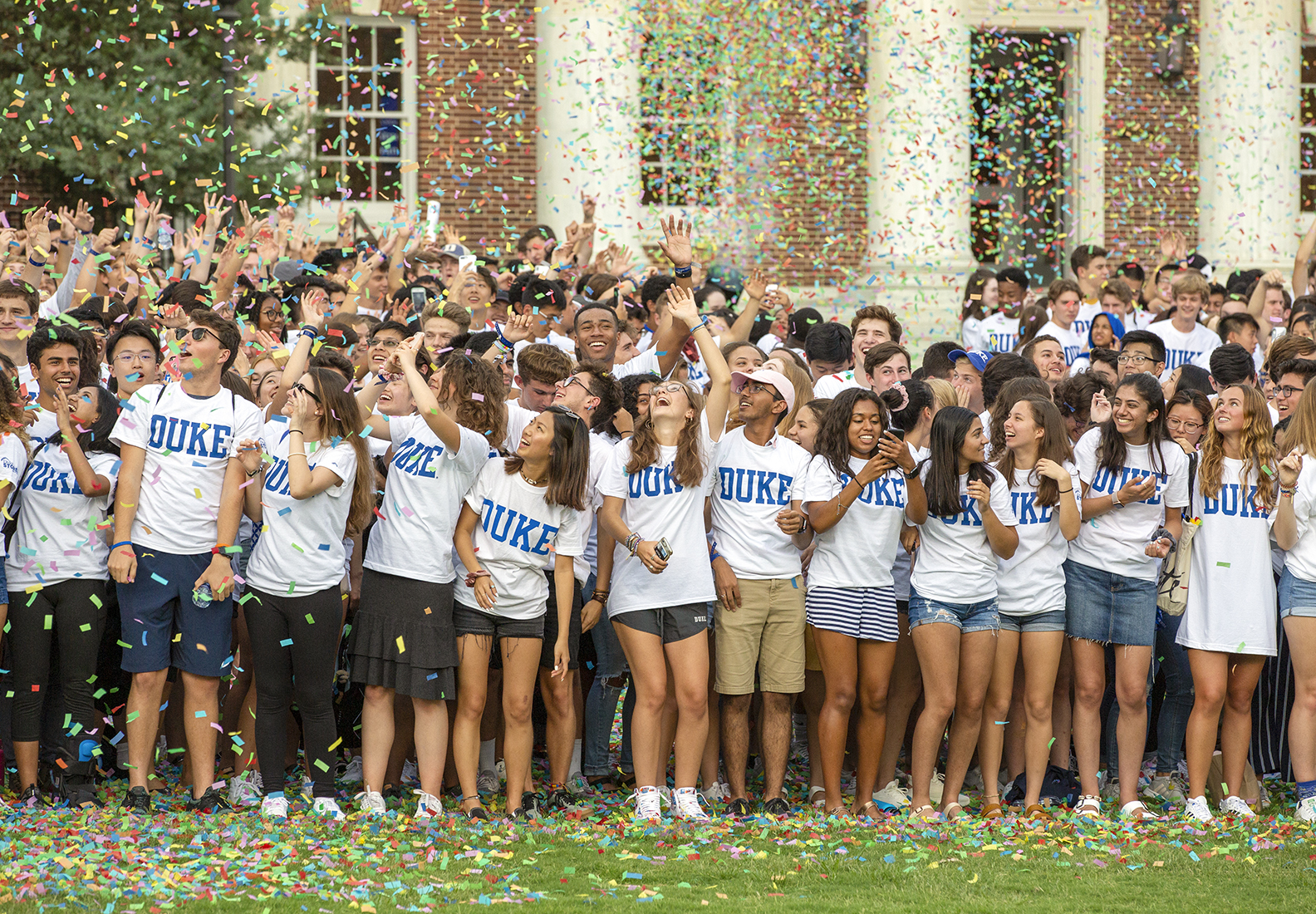 CONGRATULATIONS
Welcome Class of 2025!
Welcome, Future Blue Devil! Congratulations on your acceptance to Duke's Class of 2025. Your many successes inside and outside of the classroom have earned you a place among the world's best students.
Please use this website as a guide as you explore the next steps in transitioning to your college experience at Duke University.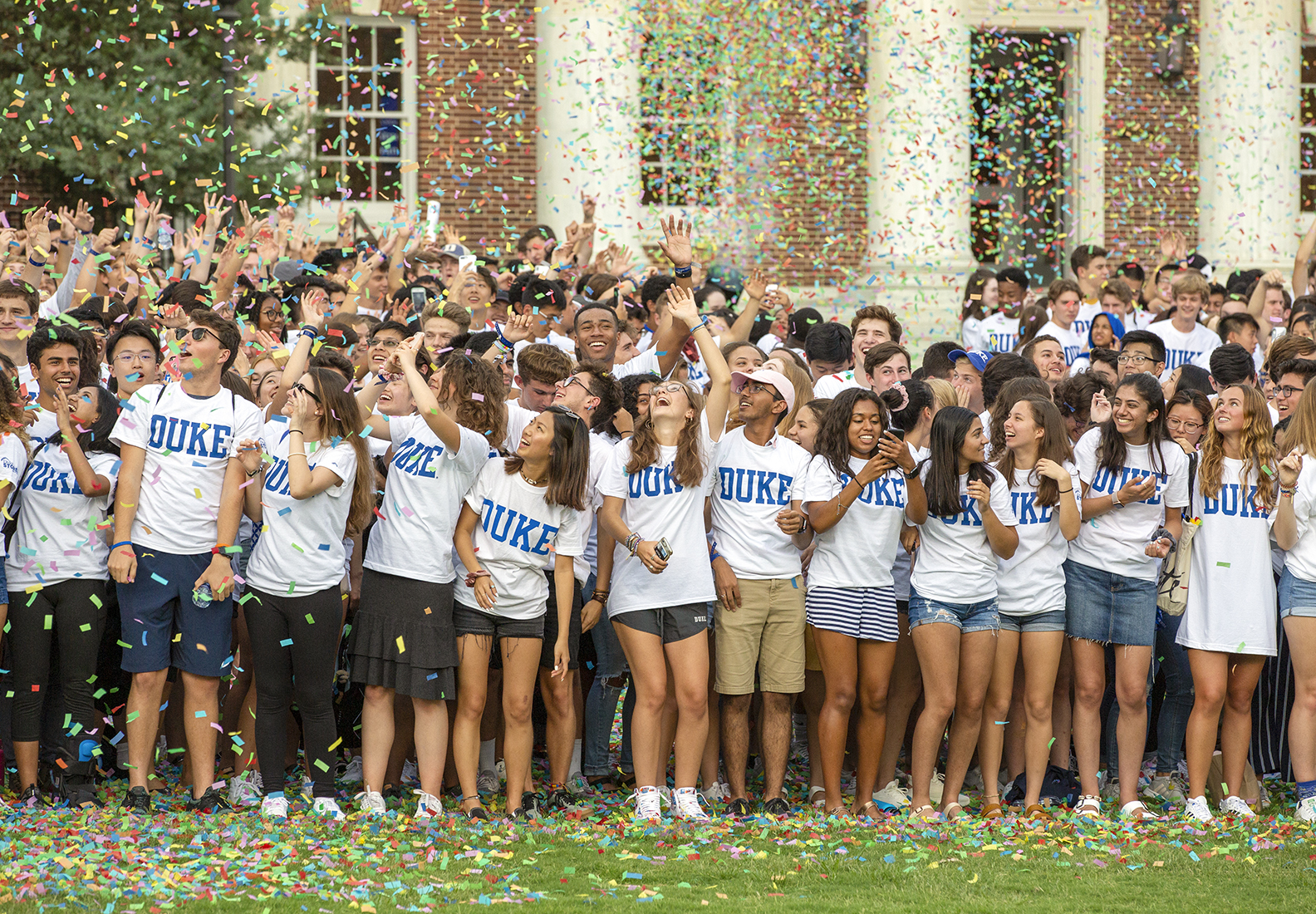 What's Next
Are you ready to make it official? Here are the next steps to confirm your enrollment and begin your journey as a Duke Blue Devil!
Confirm Your Enrollment
Are you ready to make it official? Log into your portal today.
CONNECT WITH US
Be on the lookout for messages to connect with your first-year class virtually. In April, we'll invite you to our online admitted student platform, D.U.K.E.
Visit Virtually
Join us for a virtual information session led by a Duke Admissions Officer, then take our virtual campus tour.
Make Duke Possible
Duke remains committed to making all students' education affordable.
Frequently Asked Questions
Although our physical offices are closed, Undergraduate Admissions staff are working remotely. You may email us at undergrad-admissions@duke.edu, or for urgent matters call us at 919-684-3214.
This information is accurate as of 12/1/2020 but is subject to change. Duke will provide updates to all admitted students of any changes.
Signature Opportunities
Once You're Here
Your Duke education doesn't just happen in the classroom. Duke has dedicated significant resources to exceptional learning opportunities beyond campus.
Take a Deeper dive
Duke students don't play it safe. As imaginative as they are ambitious, our students are community-minded and unafraid to confront difficult and complex issues head-on, challenge the status quo, and drive real-world change. While Duke students come from all 50 states and more than 100 countries around the globe, they are united by their curiosity, community-mindedness, and desire to change the world.
PARENTS & FAMILIES
YOU'RE A BLUE DEVIL, TOO!
Congratulations on joining the Duke family! We are delighted to welcome your student as a member of the Class of 2025 and know that you are a part of their success. We know this is an exciting time filled with many questions. That's why we want to help make the transition as smooth as possible for both you and your student.
---
Making Duke Possible
---
ARRIVING AND THRIVING AT DUKE
---
Learn. Engage. Connect.