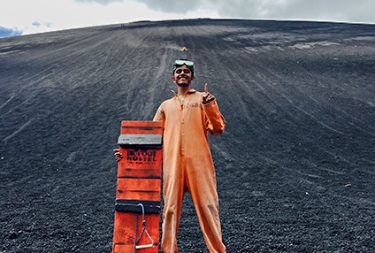 Apply
Join Our Community of Doers
The outstanding individuals who apply for admission to Duke each year continually astound us. We are always excited to welcome a new class into our collaborative community of intellectual explorers.
---
Dates, Deadlines, and Checklist
Early Decision applications are due November 1.

Regular Decision applications are due January 4.

Scroll down for additional deadlines.

Once we receive the student-submitted portions of your application, you'll receive an email to access your Application Checklist.
FIRST-YEAR APPLICANTS
When evaluating applications to Duke, the admissions committee reviews several documents that make up each file. As a part of our holistic approach, we consider both your academic and personal interests, what you've accomplished, and your unique experiences, perspectives, and background.
The information below represents the 2021-22 admission cycle requirements and deadlines.
For a quick reference of deadlines, click here.
Course Selection
Enroll in the best available and most challenging courses. We recommend four years of English and at least three years of mathematics, natural sciences, foreign language, and social studies. We generally expect students to enroll in five academic courses per year, and if a student does not take four years in a particular subject area, it should be replaced with an academic course of equal rigor. For students applying to the Pratt School of Engineering, we require coursework in calculus and strongly recommend physics. We also encourage students to enroll in advanced-level work in as many areas as reasonable, regardless of your intended major. For some students, this will include AP or IB courses, whereas for others it will include honors, accelerated, or college courses.
First Quarter Grades, Midyear Grades, and Final Transcripts
We look at the courses you've taken from what's available to you, individual grades in academic courses, overall GPA, and class rank (when available). Official transcripts for all academic work completed in high school are required and must be submitted by your school counselor or another school official.
We require first-quarter/marking-period grades for all Early Decision applicants to be submitted with the Common or Coalition Application by your counselor with the application or as soon as they become available. If your school is unable to provide us with first-quarter grades, you should request an unofficial progress report.
We require midyear grades for all applicants by February 15 or as soon as they are available, to be submitted with the Common or Coalition Application by your counselor.
All admitted students must request that a final official transcript be submitted along with the Final Report form with the Common or Coalition Application.
College and Summer School Transcripts
If you have taken postsecondary or summer coursework that does not appear on your high school transcript, please request an official transcript and/or a progress report from the institution that provided instruction.
More Information
Test Optional Policy 2022-2023
Duke University will be test-optional for both first-year and transfer applicants in the 2022-23 admissions cycle.
Students who apply without SAT or ACT scores this year will not be at a disadvantage in our consideration of their applications. Our decisions are based on a student's comprehensive application materials, with or without test scores. We will continue to consider SAT and ACT scores as part of the application of students who choose to submit them and will accept self-reported scores for purposes of assessing an application. Scores sent from testing agencies will be required from those students only if they enroll at Duke.
How should I decide whether or not to have my SAT or ACT considered?
The decision of whether or not to have your SAT or ACT considered is entirely yours. Choosing not to have SAT or ACT scores considered will not impact your admissions decision. You may wish to consult our ADMISSIONS PROFILE for students admitted to Duke in previous years as a guide. If you're still uncertain, you may wish to opt-out of having your scores considered when you apply because you will be able to opt-in later.
We do not require SAT Subject Tests, but we will consider those scores, along with other scores like AP and IB, if you choose to report them. Please note if you choose to not have your scores considered, we will not suppress SAT Subject Test scores or AP scores if they are already on file with Duke.
Visit our FAQs for more information about our Test-Optional Policy.
Duke CEEB Code: 5156
STANDARDIZED TESTS
Duke will consider official scores as well as scores that are self-reported on the application. Submitting essay scores from the ACT and/or SAT is optional.
For students who submit both ACT and SAT scores, Duke will consider your best score.
THE ACT
Students must submit at least one full set of scores from a single test date but may also submit scores from subsections taken individually on different test dates. Duke will consider the highest scores on each section, regardless of the test date, and will create a new composite score by averaging those scores. We do not require the optional essay.
THE SAT
Duke will consider the highest scores on each section of the SAT, regardless of the test date. SAT with essay and SAT Subject Tests have been discontinued. If you have SAT essay or SAT Subject Test scores, you are welcome to submit them, but they are optional.
ENGLISH PROFICIENCY TESTS
If you are a non-native English speaker or if you are not currently studying in an English-medium curriculum, we recommend but do not require that you take an English proficiency test. If you take the test more than once, we will use your highest score, and we do not have any preference among English proficiency tests.
PLACEMENT POLICIES
Duke University awards a limited amount of course credit and advanced placement on the basis of scores earned on Advanced Placement (AP), International Baccalaureate (IB) and pre-matriculation college course work. However, course credit and advanced placement are not granted until the student has been admitted and until the official reports are received and evaluated by our Registrar's Office. Since this process is handled outside the Admissions Office, a credit evaluation cannot be made until the student arrives on campus. Click here for more information.
REQUIRED RECOMMENDATIONS
We require three letters of recommendation for each applicant: one from your school counselor and two from teachers who have taught you in major academic courses (English, mathematics, social studies, sciences, foreign languages), preferably within the last two years of secondary school.
If you are applying to the Pratt School of Engineering, at least one recommendation should be from a math or science teacher.

Ask your recommender to submit the letter through the Common Application or Coalition process. We will also accept letters by email, fax, or postal mail.
OPTIONAL RECOMMENDATIONS
You can submit one Personal Recommendation from an employer, mentor, or anyone else who knows you well and can give us a better idea of who you are. Ask your recommender to submit the letter through the Common Application or Coalition process. We will also accept letters by email, fax, or postal mail.
Activities
The application includes space for up to ten extracurricular activities. Use as few or as many spaces as you need. Be sure to include school, community, family, and work commitments on your list. Keep in mind that we are more interested in seeing sustained commitment rather than a long list.
Resumes
Duke does not accept separate resumes. You may include extra honor and accomplishments in the "additional information" section of the application.
ESSAYS
Both the Common Application and the Coalition Application include a one-page personal essay as well as short essay questions specific to Duke. You can submit the supplemental essays with or after the other student portions of the application, no later than the application deadline.
LONG-ESSAY PROMPTS
All applicants who complete the Common Application will respond to one of seven essay prompts for the 2022-23 admissions cycle.
All applicants who complete the Coalition Application will respond to one five essay prompts for the 2022-23 admissions cycle.
For transfer students, we would like to understand more about you and your academic path. Why and how did you choose your current or most recent college or university? What has changed since then, and what has led you to consider transferring? Please respond with an essay of between 250 and 600 words.
SHORT-ESSAY PROMPTS
The following question is required for all 2021-22 applicants to Duke University:

Please share with us why you consider Duke a good match for you.  Is there something in particular about Duke's academic or other offerings that attract you?  (200 words maximum)

The following questions are optional for all 2021-22 applicants to Duke University:

Duke University seeks a talented, engaged student body that embodies the wide range of human experience; we believe that the diversity of our students makes our community stronger. If you'd like to share a perspective you bring or experiences you've had that would help us understand you better, perhaps a community you belong to or your family or cultural background, we encourage you to do so here. Real people are reading your application, and we want to do our best to understand and appreciate the real people applying to Duke. (250 words maximum)
Duke's commitment to diversity and inclusion includes sexual orientation, gender identity, and gender expression. If you would like to share with us more about your identity in these areas, you can do so here or, if you feel you have adequately represented your gender and sexual orientation in other parts of your application, feel free to not respond to this prompt. (250 words maximum)

The Common and Coalition Applications will also include a section for students to disclose if they were impacted by community disruptions such as natural disasters and COVID-19.
Submitting Payment
You must send your nonrefundable $85 application fee or fee waiver request along with the Common Application or Coalition Application. Both applications accept online payment via credit card or electronic check.  Please note that we do not accept credit card payment by telephone.  If you pay by check, please make the check payable to Duke University. Checks must be for payment in U.S. dollars and must be drawn on a U.S. bank.
Fee Waivers
We offer fee waivers for qualifying students, which means under many circumstances we will waive the $85 application fee for students with high financial need. Through your Common Application or Coalition Application you may request an application fee waiver online, and your school counselor will receive an email invitation to endorse your request.
INTERVIEWS
Alumni interviews are an optional component of the Duke application process. After applying, students are matched with alumni volunteers on a first-come, first-served basis if an alumni interviewing committee is present in their area. Students who wish to interview must submit their application by the Early Decision deadline (November 1) or the Regular Decision priority interview deadline (December 20). An alumni interviewing committee member will contact you via phone or email to arrange an interview.
For the 2021-2022 admissions cycle, alumni volunteers will conduct virtual one-on-one interviews. Students may expect the interview to last 30–60 minutes.
We do not offer on-campus interviews with admissions officers.
Because of the high volume of applicants we receive from China, Duke will accept admissions interviews from InitialView for students attending school in China. These interviews will serve in lieu of alumni interviews. We encourage interested students to arrange an interview with InitialView as soon as possible in order to secure an appointment. All interviews must be submitted by December 1 for Early Decision and March 1 for Regular Decision.
IF YOU DON'T RECEIVE AN INTERVIEW
Unfortunately, we cannot offer interviews to all candidates. Candidates who do not hear from an interviewer by November 20 (Early Decision) or the second week of February (Regular Decision) are welcome to submit an additional recommendation in place of the interview. Your chances of admission won't be affected adversely if we are unable to offer you an interview, nor will they be affected if you choose not to send an extra recommendation.
ARTS SUPPLEMENT
If you have exceptional talent in dance, music, photography, film/video/digital, or theater, you may submit optional arts supplement(s) to be evaluated by a Duke University faculty member in that program or department. Typically, such submissions should demonstrate extraordinary talent beyond standard high school level accomplishment. Arts supplement applicants have often received significant awards and honors at a state, national, or international level. Consider carefully whether your supplemental materials demonstrate unusual talent before submission. For more information about what we look for, you may reach out to the departments directly.
For the 2021-2022 admissions cycle, we are unable to accept visual art supplements (including photographs of artwork).
Resumes, Abstracts, etc.
We hope to get to know you through the documents we require as part of our application process. Therefore, Duke does not accept resumes, research abstracts, and media files. We are happy to accept artistic supplements. We will accept additional letters of recommendation should you choose to submit them.
If you have information that you need to share with us that will not be reflected elsewhere in your application, you may add it to the Additional Information section of the application.
TRANSFER STUDENTS
Every fall, approximately 50 students transfer into Duke from another college or university. Most will enroll as sophomores, although the selection committee will also admit a small number of juniors. While transfer students are new to the Duke community, they bring with them the same characteristics of talent and engagement as the rest of their undergraduate peers.
The application deadline for transfer admission is March 15.
ELIGIBILITY
If you have attended any college or university in the past four years and will have successfully completed at least one full year of transferable college work by the August in which you hope to enroll, you qualify to apply to Duke as a transfer applicant.
All transferable college work should be completed at an accredited degree-granting institution. College work completed at a vocational, technical, performance, or professional program will not be considered.
If you are a high school student in an "early college" or dual-enrollment program earning an associate degree while finishing high school, you should apply as a first-year applicant.
If you have already completed an undergraduate (bachelor's) degree at a four-year college, you cannot be considered for transfer admission.
A high school diploma or GED is required for admission to Duke.
Unfortunately, you may not apply for transfer to Duke as a part-time student.  Instead, we encourage you to contact DUKE CONTINUING STUDIES for information on taking courses on a non-degree basis.
The admissions committee seeks applicants who can provide evidence of academic preparation within the past four years. If you have not recently attended high school or college, we strongly encourage you to do so prior to applying for transfer, either through DUKE CONTINUING STUDIES or an accredited degree-granting institution in your local area.
EVALUATION
Transfer admission to Duke is highly selective, with the admission rate ranging from 3% to 7% over the past five years. Transfer applicants are expected to have demonstrated a high level of academic talent, both at their current higher education institution and in high school.
The most successful applicants will have a minimum college GPA of 3.7 in a challenging academic program. Of those admitted in 2021, the GPA middle 50% was 3.75 to 4.0, the middle 50% of ACT was 33 to 35 and the middle 50% of SAT was 1460 to 1560. Please note that due to the challenges of testing during COVID, Duke will be test-optional for transfer students for the 2022-23 cycle.  We have not yet established our testing policy for future cycles.
REQUIRED MATERIALS AND DEADLINES
Your application must be submitted electronically through either the COMMON APPLICATIONor COALITION APPLICATION by March 15. The Transfer Admissions Committee begins to review applications after the application deadline. We will notify applicants of admissions decisions by mid-May.
Required materials for transfer admission include an application for transfer admission, College Report, college transcript, final high school transcript, two instructor evaluations (at least one evaluation must be from a college instructor), and required financial aid forms.
Duke University is test-optional for transfer students who plan to apply during the 2022-2023 admissions cycle for enrollment in the fall of 2023. If you choose to submit ACT or SAT scores, they must be completed within the past five years.
If you intend to apply through the Common Application, please visit their website for a TRANSFER APPLICATION GUIDE.
If your current college/university does not allow the submission of recommendation forms through the Common Application portal, you can find Duke-specific PDF versions of the recommendation forms below. These forms should be either mailed or faxed to our office.
Both the Transfer Common Application and the Coalition Application include a one-page personal essay as well as short essay questions specific to Duke.  The transfer application has a character rather than a word limit. If your essays exceed the character limit, you may email the essay to undergrad-admissions@duke.edu. Please ensure that you include your full name, date of birth, and current college so that we match it with the correct application.
If you have exceptional talent in dance, theater, art, or music, you may submit supplementary material to be evaluated by an appropriate faculty member. You may begin to submit artistic materials on February 15.  All submissions are due by March 20.
Alumni interviews are offered on a very limited basis, based on the availability of our volunteer alumni.  Unfortunately,  we are unable to interview every applicant, every year. If we are unable to assign you an interview, please don't worry.  It will not hurt your application in any way.  There is nothing that you need to, or can do, to request an interview. If we were able to assign you an interview this year, you will be contacted by the interviewer to coordinate.  All interviews will be conducted via SKYPE or phone.
We continue to monitor the situation currently presented by COVID-19 and, due to school closings, test cancellations and other challenges, understand that barriers may have arisen preventing you from completing your application. Our FREQUENTLY ASKED QUESTIONS will hopefully cover any concerns you may have.
TRANSFER OF CREDIT
Duke does not offer a preliminary credit evaluation to prospective transfer students.
We are unable to connect prospective applicants with an advisor to discuss credit transfer. However, there is a good chance that credits will transfer if coursework taken at the applicant's current/previous accredited college is comparable to courses offered at Duke in areas such as natural science, math, foreign language, literature, social sciences and the arts.
Duke will grant credit for no more than two years of coursework completed elsewhere, regardless of the number of credits a student has previously earned. In order to earn a Duke degree, a transfer student must spend at least two years at Duke.
At least half the courses of all majors, minors, and certificates must be taken at Duke, although individual departments and programs offering majors may require that a greater proportion be taken at Duke.
Please see the DUKE UNIVERSITY UNDERGRADUATE BULLETIN for more information on how transfer credits are evaluated.
You may find a list of courses offered at Duke by searching our online course catalog.
FINANCIAL AID
The number of semesters of aid eligibility for students transferring to Duke is based on the policy of up to nine academic semesters less the number of semesters studied elsewhere. This also includes financial assistance for one summer term, if needed.
Duke admits transfer applicants who are U.S. citizens, permanent residents, undocumented or DACA students without regard to financial circumstance or aid eligibility and meets 100 percent of each admitted student's demonstrated need throughout their undergraduate enrollment.  Unfortunately, need-based financial aid is not available for international transfer students.  In addition, Duke does not offer merit-based scholarships to transfer students.
Application fee waivers are only available for transfer students who are US citizens, permanent residents or undocumented or DACA students. Transfer application fees may be waived if transfer students are Pell grant eligible or meets one of the following indicators of economic need. There are three ways to apply for a fee waiver: submit a fee waiver via Common Application, sign and submit the NACAC Transfer Fee Waiver Form, or provide a brief statement describing why you are unable to pay the application fee. Fee waiver requests should be directed to undergrad-admissions@duke.edu. We are unable to provide fee waivers to international transfer students.
For detailed instructions on how to apply for financial aid, please visit the OFFICE OF UNDERGRADUATE FINANCIAL AID
Other considerations
Every year, we receive a diverse array of extraordinary applicants from around the world with varied backgrounds and situations. Whether you're an international applicant, one that is undocumented, homeschooled, transferring, or one with a disability—we are here to help you navigate the application process.
Please refer to the FAQs for additional information.
INTERNATIONAL APPLICANTS
Students from more than 100 countries have found a home at Duke. Innovative, restless, and driven: these are qualities not confined by geography.
There is no separate application for international students.
STANDARDIZED TESTING CONSIDERATIONS
VISA INFORMATION
To obtain an F-1 visa for study in the United States, a foreign citizen must furnish his or her home country's U.S. consulate with proof of ability to meet educational expenses, along with a certificate of eligibility for a visa application (the I-20 form). I-20 forms for incoming foreign students are issued only after a student has accepted an offer of admission at Duke and returned a completed Certificate of Financial Responsibility.
Visa services and advice on federal regulations concerning non-U.S. citizens are available through Duke Visa Services.
INTERVIEWS
While not required for admission, interviews provide an opportunity for the applicant to learn about Duke and for a representative of the university to learn about the applicant's strengths. We have alumni volunteers conducting interviews in forty-two countries worldwide.
Because of the high volume of applicants we receive from China, Duke will accept admissions interviews from InitialView for students attending school in China. These interviews will serve in lieu of alumni interviews. We encourage interested students to arrange an interview with InitialView as soon as possible in order to secure an appointment. All interviews must be submitted by December 1 for Early Decision and March 1 for Regular Decision.
FINANCIAL AID
Duke offers need-based financial aid and merit-based scholarships to US citizens and to foreign citizens following the different policies outlined below.
Our admissions process is need-blind for US citizens, US Permanent Residents/US Eligible Noncitizens, DACA and undocumented students in the US. Our admissions process is need-aware for foreign citizens.
Foreign citizens must apply for need-based financial aid in the original first-year application in order to be eligible for need-based funding from Duke at any point. You can find the comprehensive costs for attending Duke in 2021-2022 here. You can find more information about financial aid for foreign citizens at Duke here.
The need-aware admissions process for foreign citizens is more highly selective than the need-blind admissions process: the admit rate for foreign citizens seeking financial aid is usually under 4%, less than half of the overall admit rate, usually about 8%. We consider admissions applications from foreign citizens requesting need-based financial aid in this more competitive pool no matter how great or small the family's financial need may be.
Duke offers a small number of merit scholarships for which all applicants to Duke are automatically considered. Applying for need-based aid does not have any negative effect on merit scholarship selection. You can find more information about merit scholarships at Duke here and here.
We do not require applicants to submit any financial forms as a part of the admissions process; the financial aid application is simultaneous with but separate from our admissions consideration. The amount of need-based financial aid for which each student/family qualifies depends solely on financial calculations and not on the strength of the admissions application.
If you have more specific questions about financial aid, please feel free to contact the Karsh Office of Undergraduate Financial Support at finaid@duke.edu.
UNDOCUMENTED OR DACA APPLICANTS
We welcome applications from undocumented and DACA (Deferred Action for Childhood Arrivals) students. DACA applicants apply in the same way U.S. citizens and permanent residents do, and your application will be considered the same way U.S citizens and permanent residents are, by the regional admissions officer responsible for where you attend high school.
When you apply, you should be honest about your current citizenship status. You do not need a social security number to use the Common Application or Coalition Application; that field can be left blank.
Beginning with students who are applying for admission for Fall of 2021, Duke will review undocumented and DACA students using the same "need-blind" process as applicants who are U.S. citizens or permanent residents.
FINANCIAL AID
Undocumented or DACA students who wish to apply for financial aid should fill out the CSS Profile by the appropriate Early Decision or Regular Decision deadline.
Information about the financial aid process for undocumented students can be found here, and answers to frequently asked questions can be found here. For general instructions on how to apply for financial aid, please visit the Office of Undergraduate Financial Aid website.
DUKE'S SUPPORT FOR UNDOCUMENTED AND DACA STUDENTS
Duke University's goal is to provide access, inclusion, and support to all of our students and their diverse backgrounds and needs.
We encourage you to read more about how this support applies to undocumented and DACA students in this message from the Duke University President.
If you have questions or concerns, please contact our office.
HOMESCHOOLED APPLICANTS
Duke welcomes applications from students who are educated in alternative ways such as homeschooling and online-schooling. While we do not have any additional application requirements for these students, there is some benefit to providing supplementary information to help us better understand the context, the rigor, and the students' achievements in their chosen educational path.
Below are some suggestions for homeschooled or online-schooled students to better elucidate their academics and involvement in our application process.
CURRICULUM
In general, students should take the best and most challenging courses available. We recommend but do not require four years of English and at least three years of mathematics, natural science, foreign language, and social studies.
For students applying to the Pratt School of Engineering, we require coursework in calculus and strongly recommend physics.
We understand that each individual family best decides the choice of curriculum. Whatever path a student chooses, we would like information about the student's homeschool experience and environment that would be helpful for our committee.
TRANSCRIPTS
In addition to the courses and grades, we are interested in knowing how and why the student and family chose an alternative means of schooling and the philosophy behind the education provided.
For courses that are taught at home, we would like an explanation of the grading scale or other methods of evaluation.
When a student indicates that he/she is homeschooled, the Common Application generates supplemental questions on the School Report that should be completed and submitted to provide this information.
Students are also welcome to share their insights into their educational choice, especially their thoughts about the benefits they have gained and how the experience will allow them to contribute to the community at Duke.
If the student has taken courses from a distance learning program, traditional secondary school, or any institution of higher education, we require official transcripts from these institutions. Applicants are not required to present a GED or proof of accreditation.
STANDARDIZED TESTING
The standardized testing requirements are the same for all Duke applicants.
We encourage homeschooled students to submit AP test and/or additional SAT subject results in the absence of grades to demonstrate additional evidence.
LETTERS OF RECOMMENDATION
Although a parent may complete your school report to provide context for your academic choices, we encourage students to provide two additional letters of recommendation from non-relatives and preferably from individuals who have worked with the student in an in-person academic setting.
Employers, religious leaders, sports coaches or other adults can write these recommendations if all academic instruction takes place in the home.
Letters from online instructors are less helpful if they have not had direct contact with the homeschool student.
APPLICANTS WITH DISABILITIES
Duke University is committed to the equality of educational opportunities for all qualified students. Students with disabilities (including learning disabilities, hearing or visual impairments, mobility impairments, attention deficit/hyperactivity disorders, psychiatric impairments or chronic health disabilities) who apply to Duke can choose whether or not to disclose their disability to us.
Our office is prohibited by law from making inquiries about a student's disability in the admissions process. We will not require you at any point in the admissions process to disclose if you have a disability.
We evaluate a student's accomplishments within the context of any opportunities or challenges presented to that student. We do not use information about a disability to deny admission to a student.
There is no separate admissions process at Duke for students with disabilities. All students who apply to Duke, including those who have a diagnosed impairment/disability, are evaluated using the same criteria.
If you have questions or require additional information, please contact the Admissions Office at (919) 684-3214 and ask for the admissions officer responsible for students with disabilities.
ACCOMMODATIONS AT DUKE
All students have the right to request reasonable accommodations at Duke.
Students requesting consideration for accommodations must have an impairment that substantially limits one or more major life activities and should contact the Student Disability Access Office.