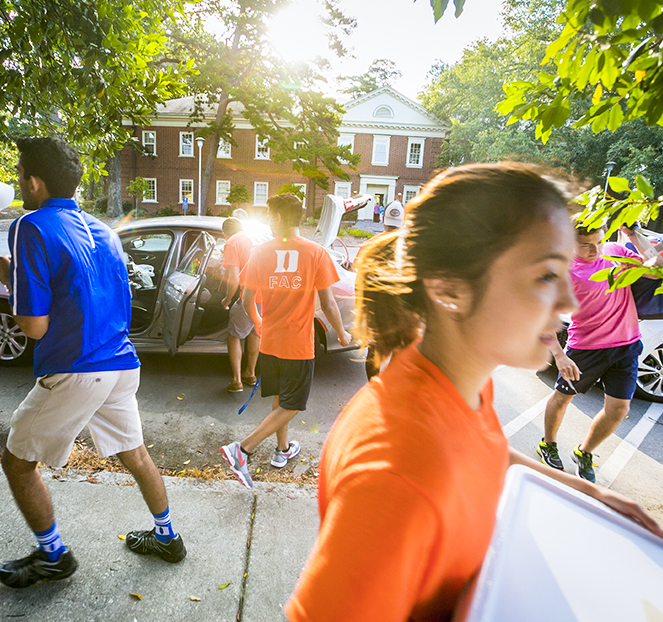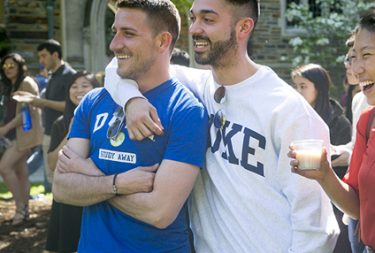 For Parents
Joining the Duke Family
Sending your child to college can be as daunting as it is exciting. That's why we want to help make the transition as smooth as possible for both you and your child—because when your child joins the Duke community, so do you.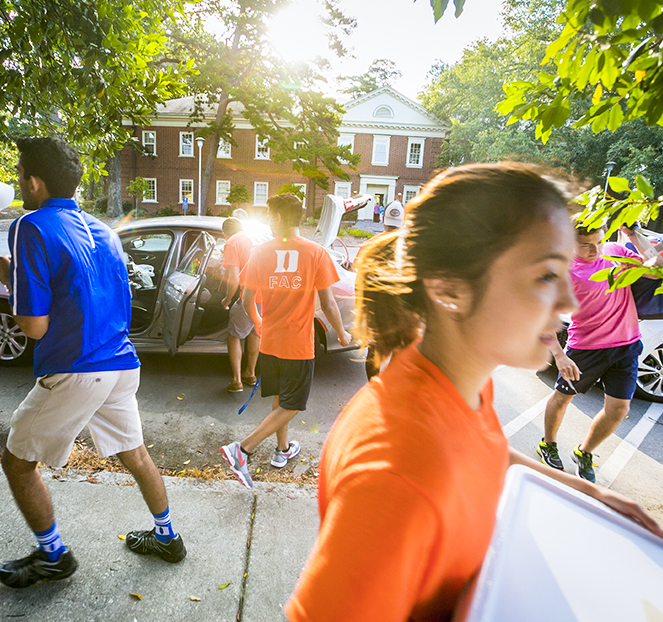 Duke does a phenomenal job of listening to their community and making sure it's a safe place to be yourself.

Jane Jackson

Duke Parent, Clayton, North Carolina
The First Year: For Students
ARRIVING AND THRIVING AT DUKE
Within the nurturing East Campus community, surrounded by other first-year students and supported by countless academic resources, your child can embrace life at Duke and lay the foundation for four years of exploration and discovery.
I felt comfortable sending my kid 3,000 miles from home because of the safety net that exists at Duke—the connected student body, the first-year experience of all being on one campus, and mentors who know you and greet you by name.

Jonathan Prince

Duke Parent, Los Angeles, California
The First Year: For Parents
THERE, EVERY STEP OF THE WAY
As a Duke parent, you have so many milestones to look forward to as your child settles in and becomes a Dukie.
I'm not an alumna, but I feel like I went there because I'm so much a part of the community. Duke now feels like my second home.

JENNIFER MITTLEMAN

DUKE PARENT, CRESSKILL, NEW JERSEY
Resources
Support when you need it
During your child's four years at Duke, there inevitably will be moments when they will need some extra support or guidance. Duke will be there—for them and for you.
Academic Resources Center
Advisors, tutors, study groups, and more to ensure your child can excel
Financial Aid
A dedicated undergraduate financial support office to provide financial guidance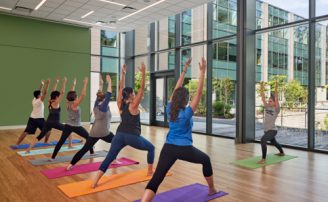 Health, Safety, Security
Health and wellness facilities, programs, and initiatives to promote and maintain a healthy, happy lifestyle