HOW MANY LIVES
CAN YOU LIVE
IN FOUR YEARS?
---
6,542
total number of undergraduates
---
54%
of undergraduates study away
---
8:1
student-to-faculty ratio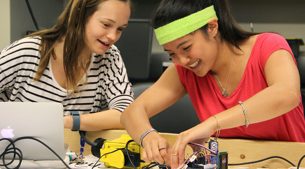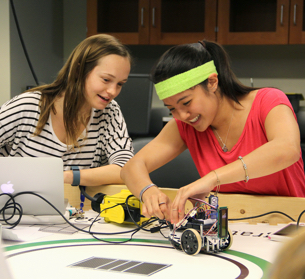 Meet curious, collaborative, and impact-driven students like you.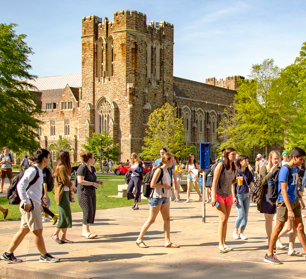 Explore what life is like on campus.
The Duke experience is all-encompassing, interactive, and vibrant. There's an element of camaraderie here that doesn't exist anywhere else.

Edward Coles

Class of 2021
Experience Duke Virtually
Ready to Take the Plunge?
Important Dates
Nov 1

Early Decision Deadline

Jan 2

Regular Decision Deadline

Mar 15

Transfer Application Deadline
Parents and Counselors
WHAT YOU NEED TO KNOW
Applying to college can be stressful for the student as well as their biggest supporters. We're here to help navigate an otherwise complex process to ensure it's a seamless one for everyone involved.
---
Parents and Family
---
School Counselors
---
Additional Questions?
We serve Duke University by working to create a community of students who embrace growth, collaboration, creativity, integrity, and a sense of inclusion. We strive to identify and enroll students who demonstrate intellectual strengths, a love of learning, a sense of imagination and open-mindedness, and a commitment to their communities; we seek students who make things better and treat others well.
In creating our community we particularly seek students who honor and collectively represent a wide range of talents, backgrounds, lived experiences, and perspectives. We believe a diverse community better prepares students for an enriching undergraduate experience and lives of meaning and impact. We will consider each applicant as an individual, and consider especially the context of their unique circumstances and the disparity in opportunities and resources facing students, families, schools, and communities.
We are committed to upholding and promoting Duke's commitment to equity. We will communicate internally and externally with honesty and clarity, and will treat our colleagues with respect, understanding, and kindness.