For Counselors
MAKING DUKE A REALITY
We know that guiding students through the college selection process while also catering to individual academic interests can be a juggling act. We are always willing to assist high school counselors with the college admissions process and encourage you to take advantage of the information provided below.
Student Profile
WHAT WE'RE LOOKING FOR
Every year, thousands of the world's best students apply to Duke. They represent a wide spectrum of diversity and experiences, but they are united by their interest in Duke's academic rigor, stimulating campus environment, and reputation for achievement. Most admitted students have demonstrated impact, intellect, imagination, and interest in the classroom, in the community, or on the athletic field. It could be doing one thing brilliantly, or several things exceedingly well.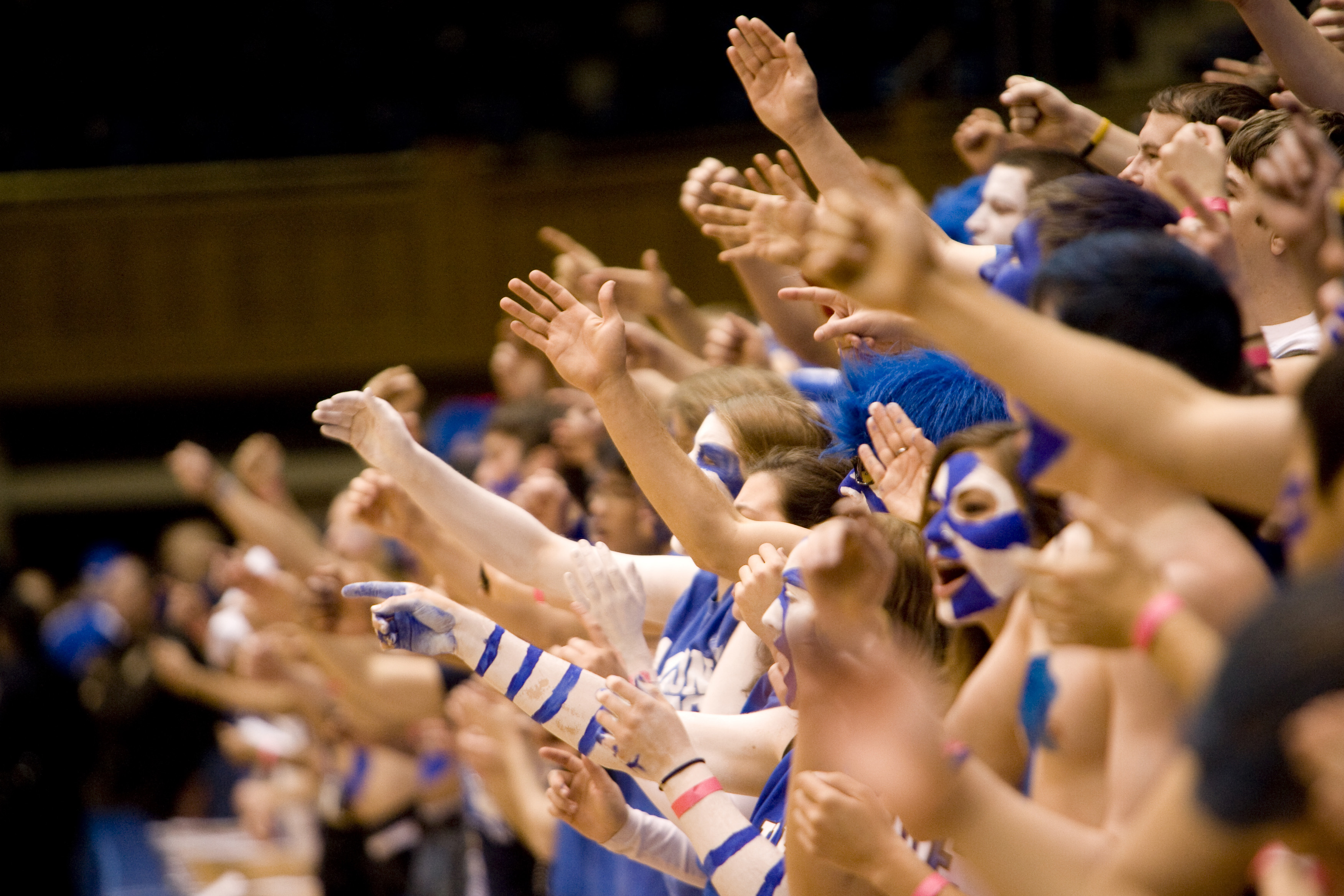 Application Information
HOW TO APPLY
The outstanding students who apply for admission to Duke each year continually astound us. We are always excited to welcome a new class into our collaborative community of intellectual explorers.
01 - PICK AN APPLICATION
The first step for our admissions process is for students to submit an application using either the
Common Application
or
Coalition Application
. Both applications include a one-page personal essay as well as short essay questions specific to Duke.
02 - CHOOSE EARLY OR REGULAR DECISION
Students who know that Duke is their first choice may apply through our Early Decision program. By applying Early Decision, students must commit to enroll at Duke if they are admitted in December. Regular Decision applicants can apply to as many colleges as they choose and can wait until the spring to make a commitment to the college of their choice. There is an advantage in the admissions process to applying Early Decision. During the 2018-2019 application cycle, we admitted 18% of students who applied Early Decision and 6% of students who applied Regular Decision.
03 - SEND MATERIALS
Once we receive the student-submitted portions of our application, students receive an email to access their Application Checklist, which reports application materials that have been received. Required materials include a high school transcript, first quarter and/or midyear grades, SAT or ACT test scores, recommendation letters, and an application fee. Optional application materials include alumni interviews and artistic supplements. We also recommend non-native English speaking students complete an English proficiency test. Counselors, teachers, or other recommendations, may visit the
Common Application
or
Coalition Application
for more information about submitting their recommendation letters and other materials.
04 - Decision Notification
After thoroughly reviewing each application and making committee-based decisions, we release decisions for our Early Decision notification plan around mid-December. Regular Decision applicants receive notice before April 1. Our college decision deadline is May 1.
Financial Aid
Making Duke Possible
At Duke, we do more than offer financial aid. We offer support. Our goal is to ensure that students have the resources to attend and thrive—from application to graduation and all the experiences in between. Applying for financial aid can be daunting—that's why we're here to break things down, help you get started, and make Duke a reality.
01
ESTIMATE
Students and families should utilize our Net Price Calculators.
02
Apply
Students should complete the FAFSA and CSS Profile.
03
Review
Students evaluate our offer.
04
RENEW
Students reapply each year
Duke in Your Area
GET A SNEAK PREVIEW
Every fall and late spring, our admissions officers travel throughout the United States and the world to give high school students and families an inside glimpse of the Duke experience. Programs such as Discover Duke and Exploring College Options provide an overview of various academic and research opportunities, campus life, study abroad destinations, and the application and financial aid process. Visit our events calendar to see when Duke will be in your area.
Contact us
We're here to Help
Applying to college doesn't need to be complicated. Our admissions officers are here to help you and your students navigate the admissions process to ensure it's a smooth one.